PAPUAN ANCESTRAL SUSPENSION HOOKS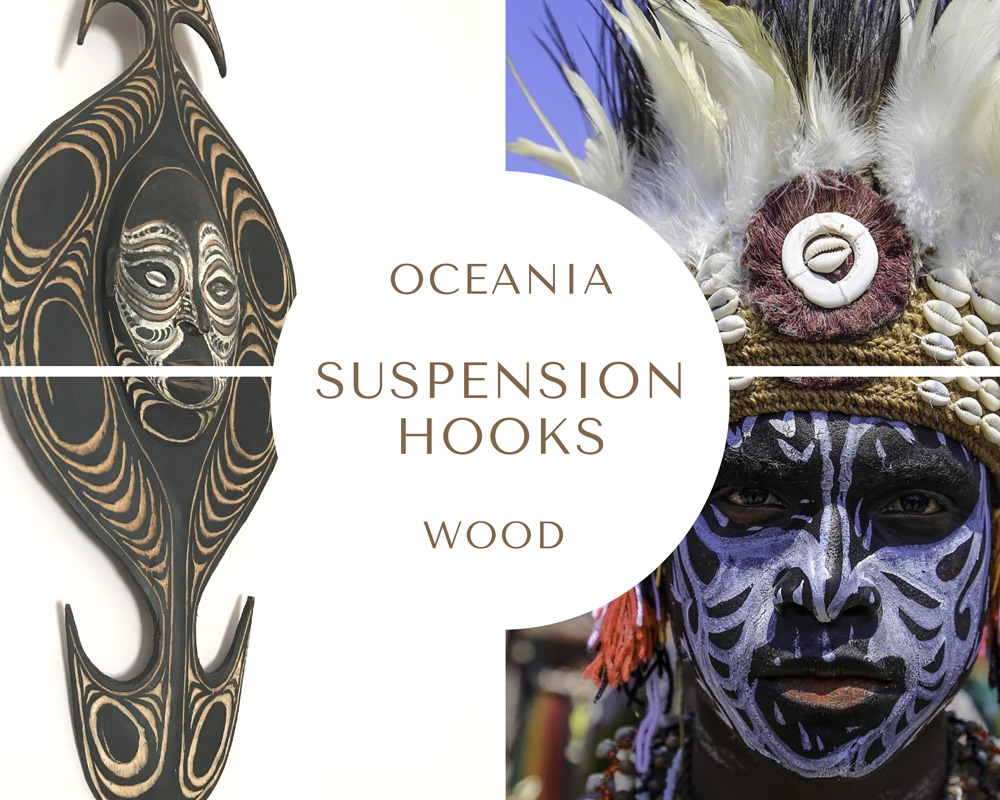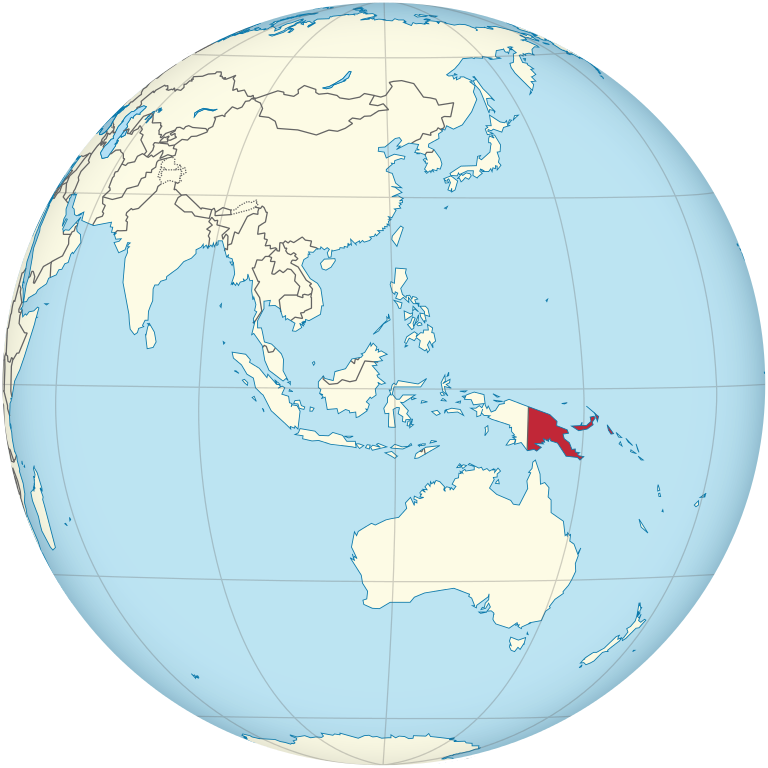 Papua New Guinea on the globe
George Telek, Giraun Em I Laif (

This Land is our Life

), from the 2022 album Kambek (I Lilikun Mulai).
George Telek is one of the few Papuan singers and songwriters to achieve international renown.

He is «a father figure on his country's artistic horizon and remaining a loyal son of the Tolai people. On Kambek, backed by long-time musician-friends, he sings in Kuanua (language of the Tolai) and Tok Pisin (his country's lingua franca), focusing on personal and communal joys and struggles, embracing advocacy, homage, dietary advice and the spirit world». (From the site of World Listeining Post). The 2022 album marks the singer's return after a devastating mouth cancer that, however, left his voice intact.
Kambek means "Coming Back" in Tok Pisin. Both the lyrics and the music are by George Telek. The song says: « So much bad attitude / It's happening now / We have to look after the land / God gave this land to us / The blessing is here, the blessing is everywhere. /  Don't put up with corruption / We have to look after our rights and develop our country / Only then will we be okay. / (Chorus) This land is our life / This land is our life. / We have to think of next generation / Otherwise we will left out / And be slaves in our own country.»
OUR SERVICES
DO YOU NEED ANY HELP?
Did you inherit from your aunt a tribal mask, a stool, a vase, a rug, an ethnic item you don't know what it is?
Did you find in a trunk an ethnic mysterious item you don't even know how to describe?
Would you like to know if it's worth something or is a worthless souvenir?
Would you like to know what it is exactly and if / how / where you might sell it?
WRITE TO US!