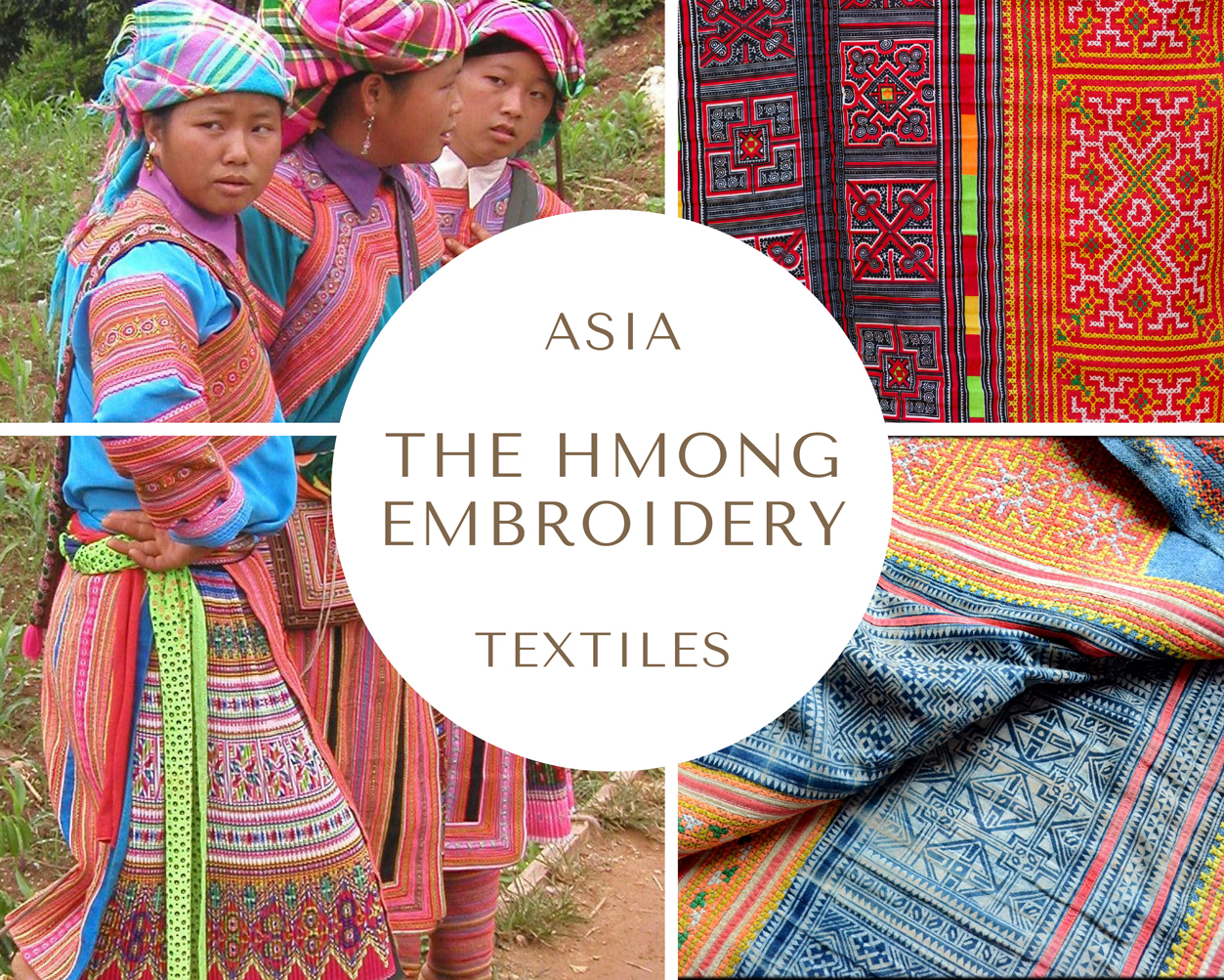 China, Vietnam, Laos, and Thailand on the globe.
You may have been surprised to see above the trailer for the 2008 drama film Gran Torino, produced and directed by Clint Eastwood, who also starred in it. Not only did the film feature a large American Hmong cast, but it also marked a big moment for them: it was the first time they participated as characters, cast and crew in a major Hollywood film, and it was also the first film to talk about them. For the first time, the American Hmong gained visibility in Western popular culture, albeit at the cost of some stereotypes.
But who are the American Hmong?
Who are the Hmong?
Why did they appear on the maps of up to four countries (China, Vietnam, Laos, Thailand)?
Why did a large community of this people move to the U.S. after the end of the Vietnam War?
What do the Hmong have to do with the Vietnam War?
Together we will soon begin a long journey through the art, culture, history and diaspora of the Hmong people. I will answer all questions. Even the uncomfortable ones (yes, there will be some).
Many years ago, in 1998, I traveled the length and breadth of North Vietnam with Tinh, a young man from Hanoi who grew up in a Buddhist temple, and Nguyen, a driver who managed to save his jeep and my skin by crossing raging rivers and traversing expanses of mud at dizzying gradients. Thanks to Tinh's language skills and gentleness, I entered homes and exchanged food, clothes, small talk, and drinks I couldn't tell what they contained with Red Hmong, Blue Hmong, Flower Hmong, White Hmong, Yao, Zdao, Black Thai, and Loo people, often trespassing in Chinese Yunnan. After this trip, I continued to cross worlds and cultures. I still met Hmong people in Laos and Thailand, but that 1998 trip, leisurely driving through breathtaking mountain scenery and remote Hmong villages hidden by low clouds, remains one of the best of my entire life.
On the new trip we're about to take together, I'll try to convey some of the emotions that overwhelmed me then, and tell you about the history and culture of people who taught me a lot and softened my spiny character forever.

OUR SERVICES
DO YOU NEED ANY HELP?
Did you inherit from your aunt a tribal mask, a stool, a vase, a rug, an ethnic item you don't know what it is?
Did you find in a trunk an ethnic mysterious item you don't even know how to describe?
Would you like to know if it's worth something or is a worthless souvenir?
Would you like to know what it is exactly and if / how / where you might sell it?
WRITE TO US!